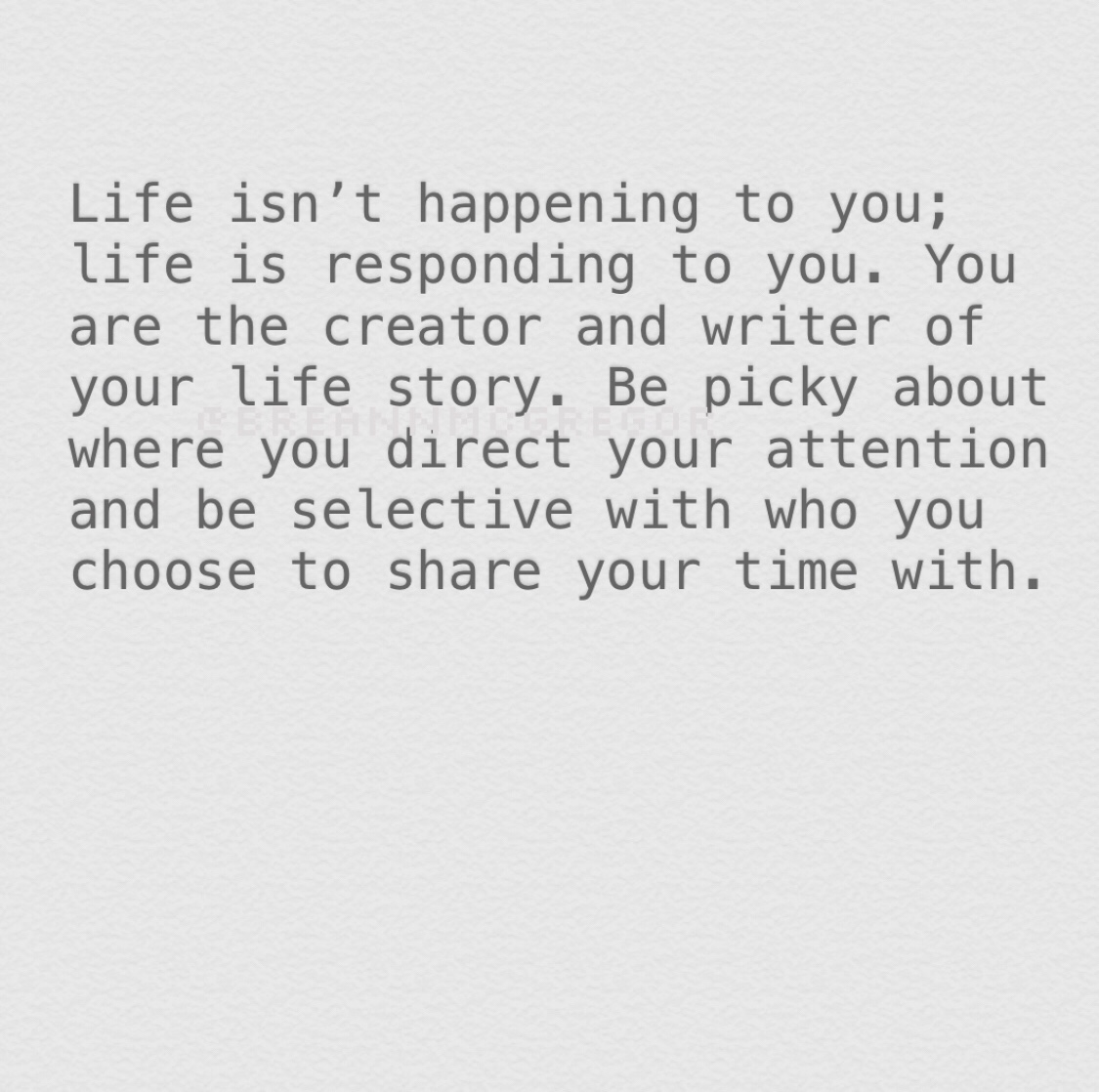 Every decision you make in life is based on your feelings. Pay attention to your feelings and begin picking and choosing who and what makes you happy.
...
"I did a head-to-toe assessment, and though there was plenty of room for improvement, I no longer hated any part of myself, including the cellulite. I thought, this is the body you've been given-love what you've got. This is the face I was born with-the same lines I had under my eyes at age two...
"The real point of being alive is to evolve into the whole person you were intended to be."   – Oprah
...