At the beginning of this year I made a decision to focus solely on my health. And I knew that I needed to go to professionals for help. I couldn't do it alone. What started this spark for me to take initiation and become proactive was when I was talking with a good friend of...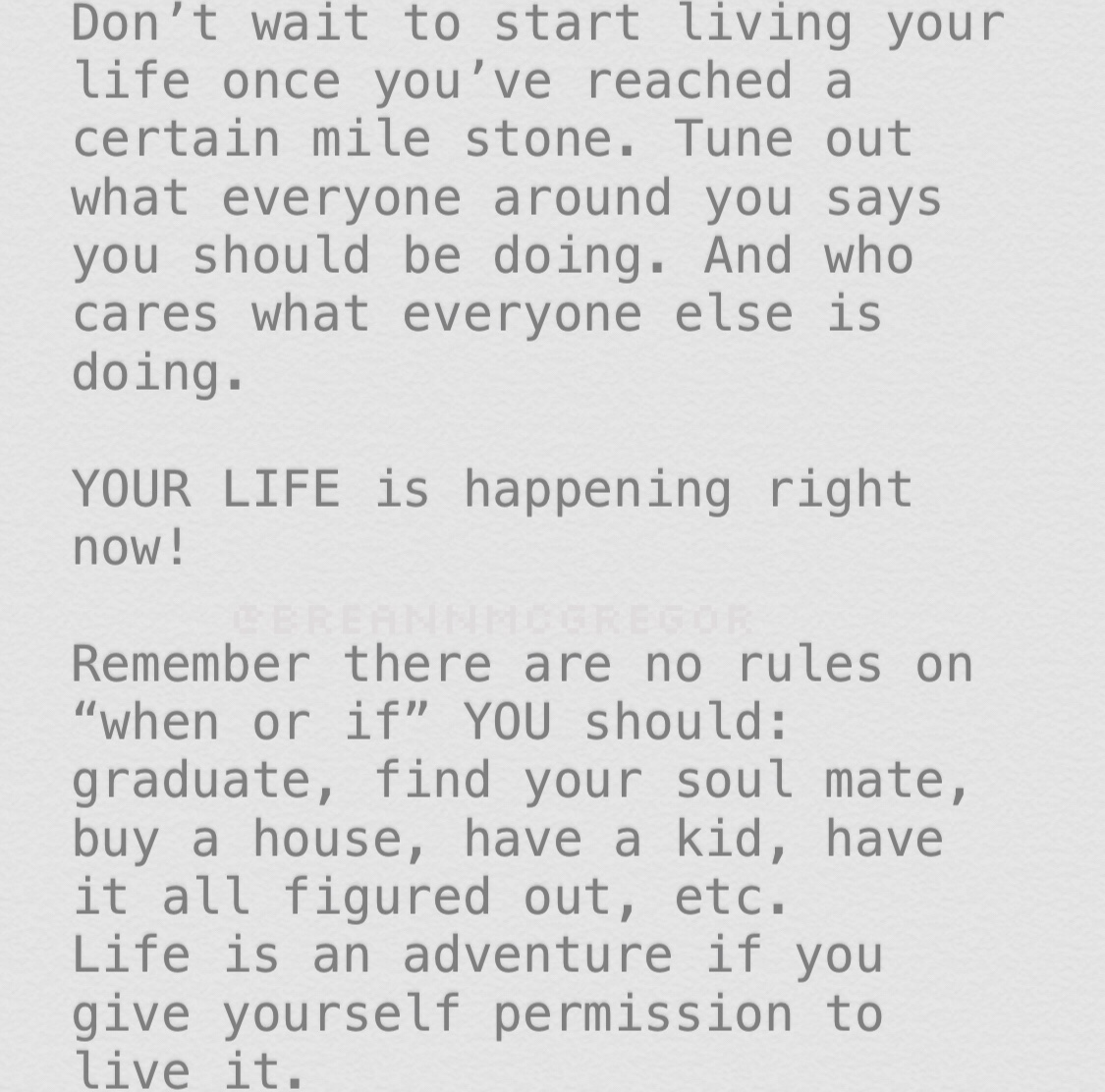 I am a guilty of this, not gonna lie. In fact that is why I am writing about it. I fell prey to this FALSE BELIEF; that in order for me to start living I had to accomplish a certain something.
And once I realized why I was left feeling disappointed every single time, and, Jesus...