Do Not Limit Yourself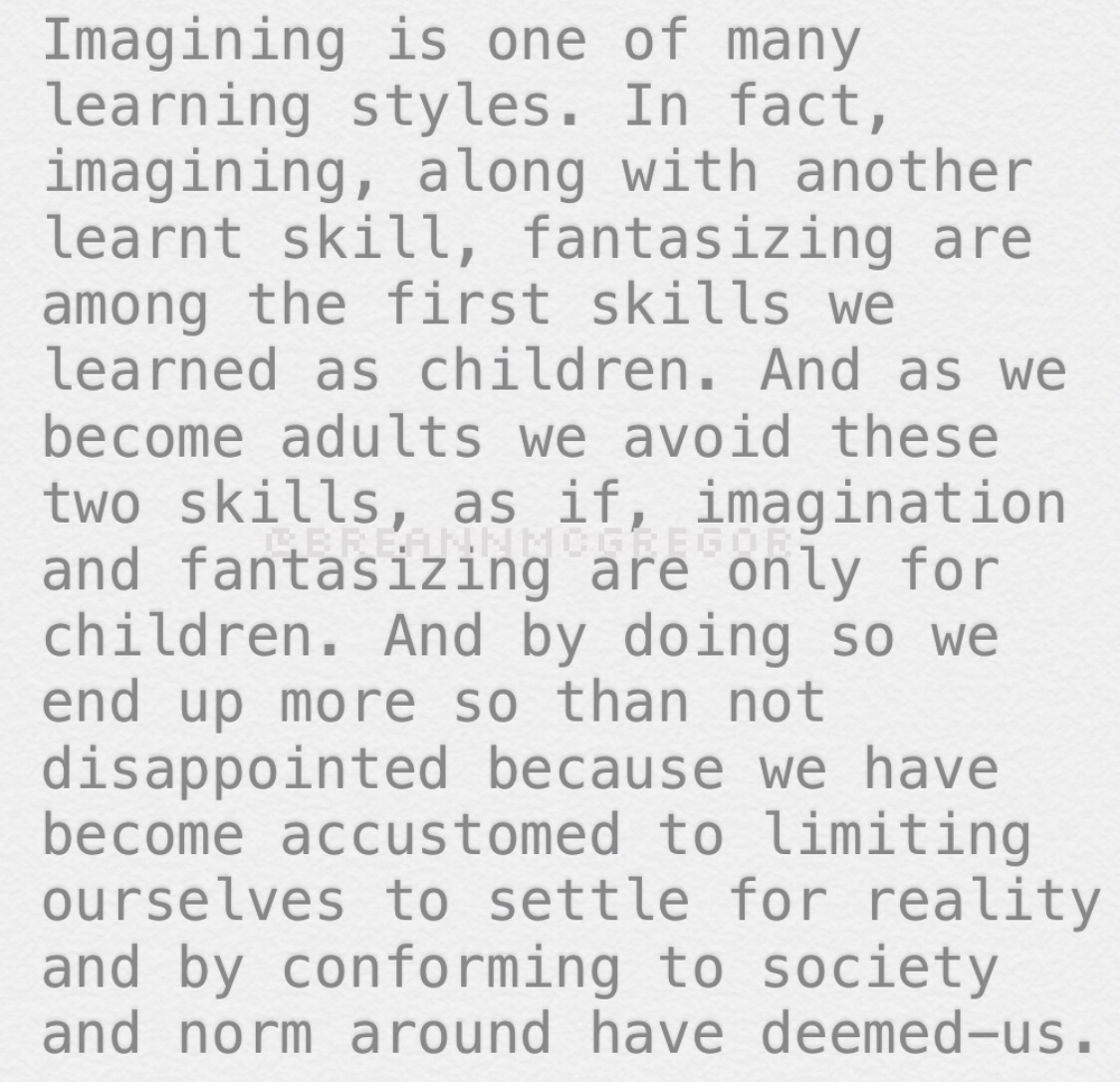 Imagining and fantasizing are learned skills, which can also be like muscles that atrophy. If you don't develop these muscles, you'll lack the creativity and excitement of pursuing crazy dreams. No one can limit how far and wide you soar within your imagination.
-Why allow societies propaganda's limit what you alone have control over, YOUR OWN IMAGINATION?
-Why limit yourself to the abundance of possibilities out there waiting for you?
-ONLY YOU have CONTROL of WHAT YOU can IMAGINE and FANTASIZE about?
Allow yourself to indulge in the all the amazing opportunities you could have if you allowed yourself to continue to Imagine without limits!