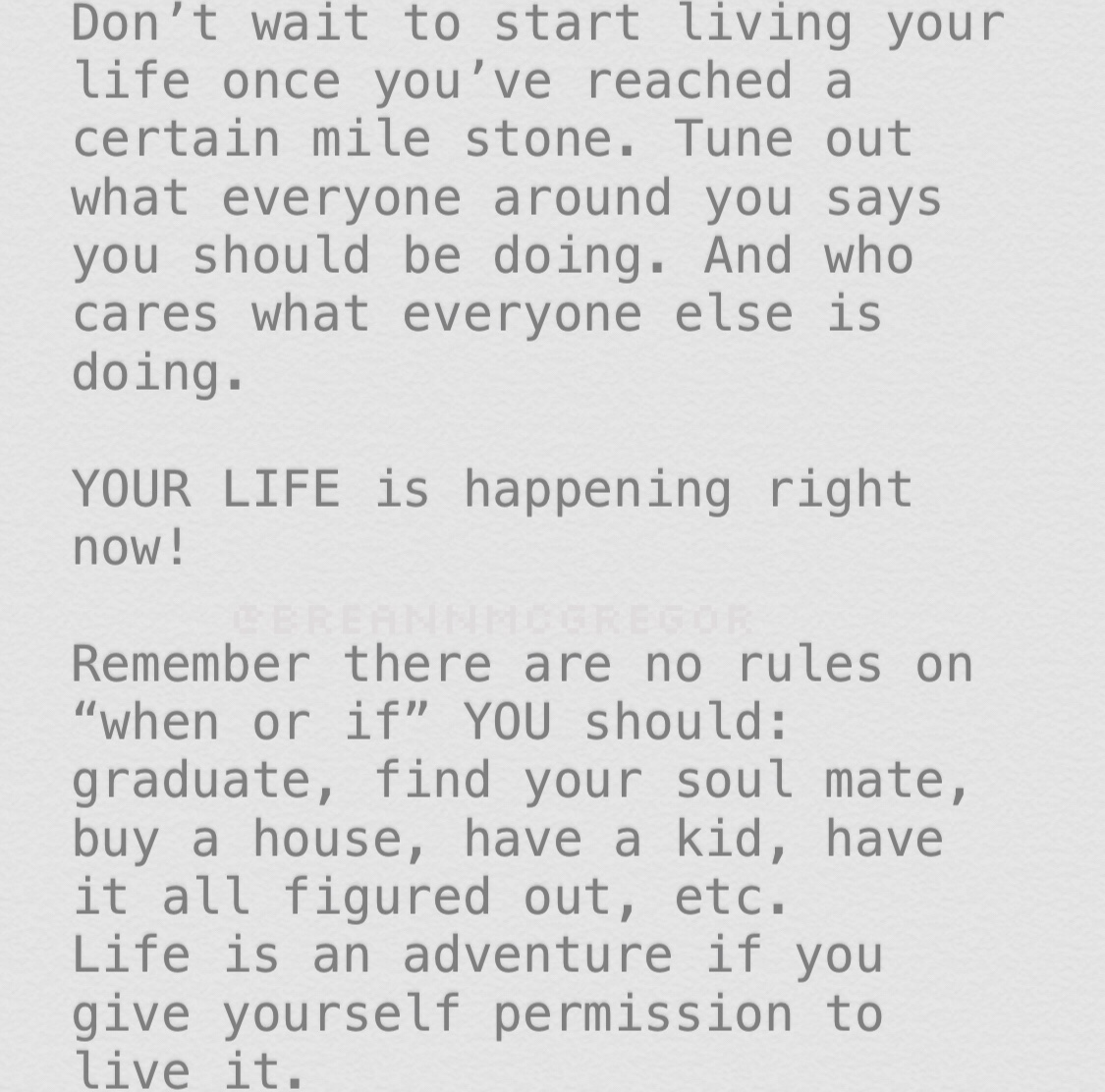 Don't Wait To Start Living
I am a guilty of this, not gonna lie. In fact that is why I am writing about it. I fell prey to this FALSE BELIEF; that in order for me to start living I had to accomplish a certain something.
And once I realized why I was left feeling disappointed every single time, and, Jesus lord….., the very fact I actually allowed myself to ever feel and think that l was a piece of shit; and that I would never amount to anything because I didn't do certain things….SMH
……To actually fall victim of believing this bullshit, because "I" allowed others to have that much power over me. It's unfortunate but it has made me become more aware of who and what I surround myself with. And because of my awareness I am living the life I WANT. I am living now. I realize that I do not need permission from anyone to tell me when I can start living my life.
-And my friend if you can relate to this in anyway, I want you to know whatever someone might have led you to believe until you could understand whole heartedly, their words are complete and utter bullshit! In fact, when anyone tries to tear you down, remember this always?? "what this person says to you or about you is a reflection of how they feel about themselves. Never ever forget this……and because I expected my life to go a certain way for me to start living my life I allowed these thoughts to consume me; so much so that these beliefs paralyzed me from living a healthy and happy life that I deserved.
-Don't allow society to predict how and when you will start living YOUR life, because You are living YOUR LIFE right now! And you only get ONE LIFE!