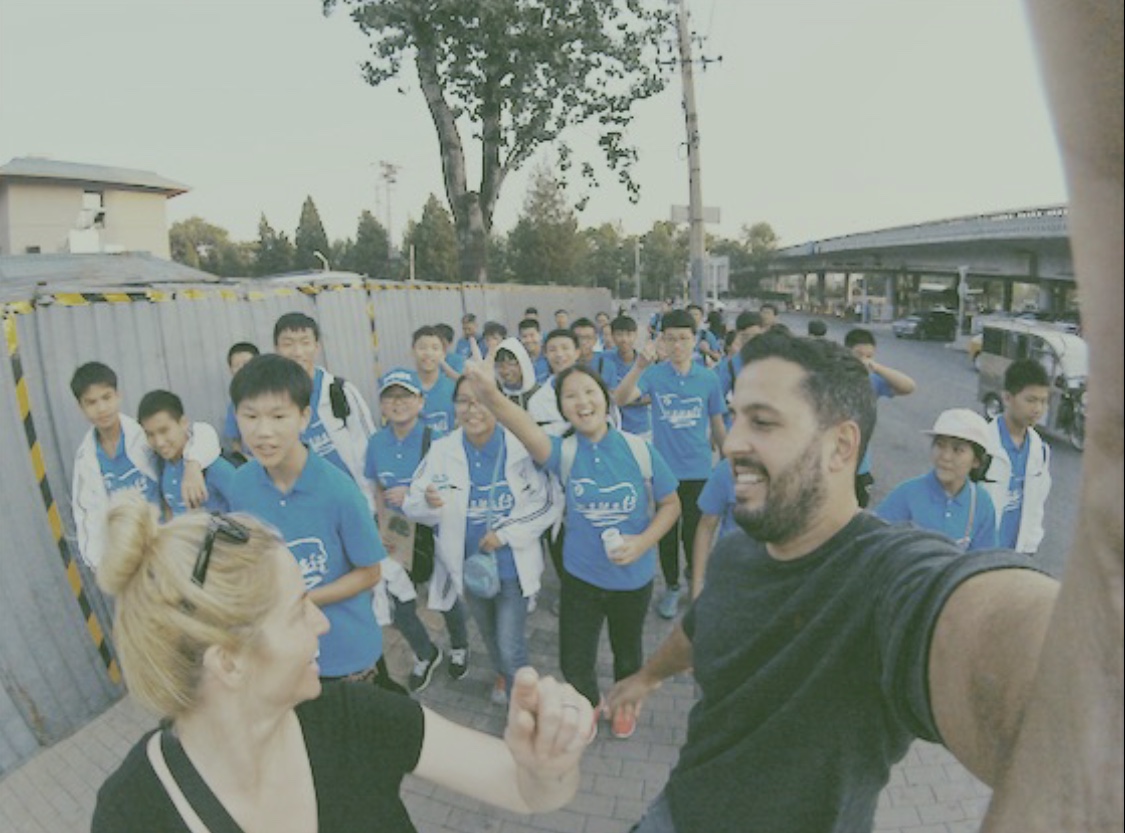 While lost in Beijing, China
On one of the days I was in Beijing, China, my husband and I visited the Temple of Heaven. After exploring the imperial complex of religious temples we got lost trying to find the subway.
As we were walking we saw a group of kids at a red light, which was about 500ft away from where we were walking. So it was at that moment my husband and I gave each other the stare (You know, the one you give your significant other when your thinking something and you assume your partner knows exactly what you're thinking, without you having to tell them. And you better bet your sweet ass I believe he knows what I'm thinking each and every single time, lol.)
My husband made it to them before me and shouted, "come on babe we're following them." I jetted so fast and off I was towards them in time for the green light. We walked for a good 40 minutes. And I must say walking with that inspiring group of 35 high-school teens to the subway was one of the highlights of my time spent while in Beijing.