Pray for Paris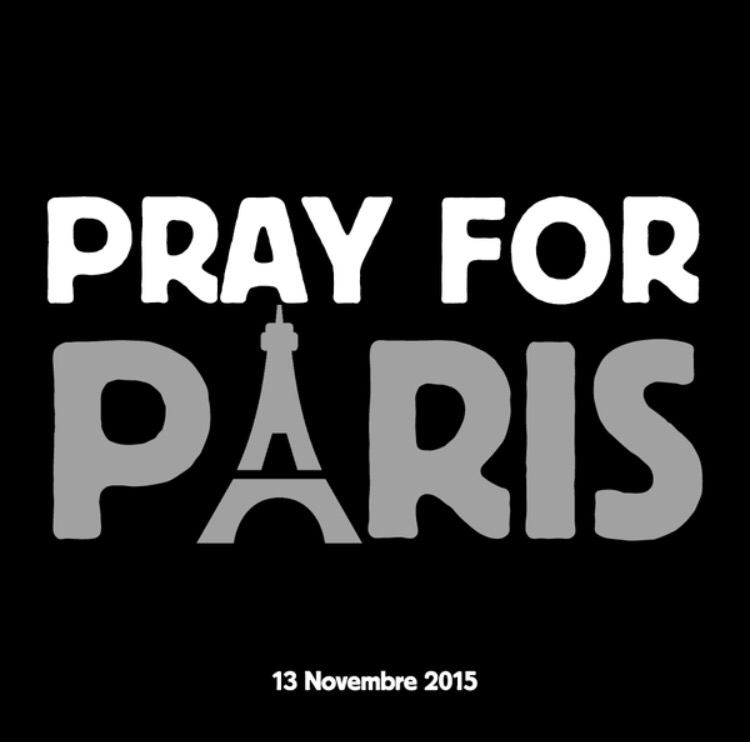 As reports continue to pour in about the deadly attacks on Paris, France, our social media, televisions, etc. are full of fearful images and videos. I have already had many reactions: Anger: towards the terrorists. Remember though, this is what ISIS wants. They want everyone to hate and they want us to be against one another. We on the other hand shall not give in and fall to their level. Grief: for the at least 129 lives lost and for their families. We all have our reactions towards these barbaric perpetrators.
Instead of allowing this negative energy in and allowing my feelings to get the best of me. I want to remember the number one thing and that is to love thy neighbor. As hard as that might be, this is what God would want? Isn't it?
I have faith in our judicial system, I have faith in the American people; and that we will do the right thing. I know that me as an individual I can choose either hate or love. I choose love. Though it might not sound like much, it is. Love allows for an open mind and heart.
I will focus my attention to those who lost their lives and pray for their families. I will continue my prayers for the people of Paris, France. I will remember the lives of the 224 lost on the Russian plane crash and the 43 lives lost during the two suicide bombs in Beirut, Lebanon. We will defeat ISIS. They will be punished for their crimes.
Pray for Justice. But the LORD sits enthroned forever; he has established his throne for justice, and he judges the world with righteousness; he judges the peoples with uprightness. The LORD is a stronghold for the oppressed, a stronghold in times of trouble. (Psalms 9:7-9)