The Way We Met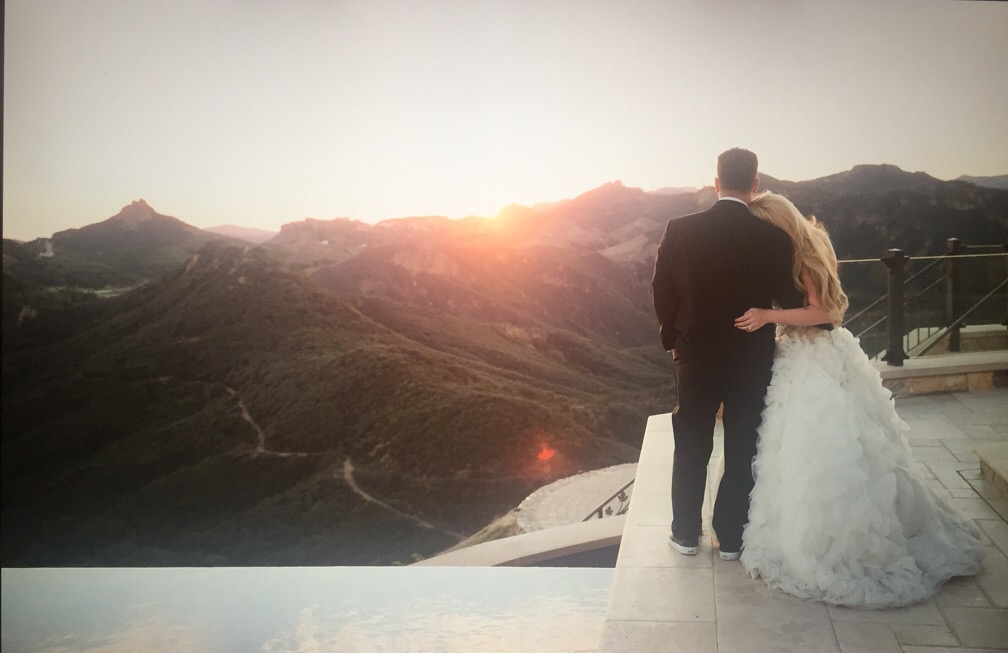 This is our story of how we met, and then set out to conquer the world. Our story is of how two people's love provided the magic that has held them together for eight years. Of course we all know how these magical love stories begin…
Once Upon A Time …in a far away place called—Montreal! (Well for us, this is how our story starts).
I was on a promotional tour that took me to Montreal on October 20th, 2007. He was one of the event organizers at the nightclub that I was to make an appearance. We met, and it was 'love at first sight'…well, for one of us. Over the course of the evening we talked and eventually exchanged numbers, and I really didn't think much of it beyond that. After all he was living in Montreal, and I had my career taking off in Los Angeles. I really did not know how this would work due to the distance.
We would talk to each other on the phone, and chatted online, for the next several months. He tried asking me out several times, but I was not sure and said no. I have had the opportunity to meet so many different men from all walks of life. I learned quickly that you really have to be careful of who you choose to open up and allow in, because many of these individuals tend to have nefarious intentions and tend to have the wrong impressions. Yet as I got to know him, I realized he was very intelligent, sweet, and sentimental.
I finally gave in and decided that we would goto dinner in Montreal at Restaurante Ora on February 10, 2008; which ironically was my grandmother's birthday—and she always adored him later on. This simple, modest evening sparked a curiosity in the both of us that led to more visits in each others' home cities. What had started as friendship was evolving into a unique relationship.
At the end of that evening I asked him if he had a piece of paper because I needed to write something down so I could remember for later. He was a little puzzled, but he did get me the paper and a pen. I proceeded to write him a little note, "Will You Be My Boyfriend?" I folded up the note and slid it to him under the table. He was looking at me with this puppy-dog expression and was thinking to himself, "What is she doing?" I watched intently as he opened the note and read it. His eyes gleamed with excitement as he immediately took the pen and wrote, "Yes,Of Course!" To this day, he does not leave the house without that note. He carries it with him every pair of pants that he wears that day.
After a five-year courtship full of fun and good times, on the day before my 26th birthday on May 10th, 2012, he wrote his own note hidden within a pouch of doggie treats around one of my puppy's neck. When he called for me, I came running from another room thinking something bad had happened. I looked down at Lolita and saw this beautiful pink pouch on her neck, when I knelt down to open the pouch and found the note. I opened it up and read, "Mommy will you marry Hratch? If so, call Rambo over with these treats."
So I called for Rambo. As he came running to me I discovered that there was a blue pouch around his neck. I opened that pouch and found a ring box in it. I stood up and handed the unopened ring box to my boyfriend and said, "No! You ask."
He knelt down on one knee. He was shaking as he asked me, "Will you do me this honor and marry me and become my princess?" I started to cry and replied, "Of Course"—which I wrote on the note; which I now carry with me in my wallet everywhere I go.
The #10 has become 'our' number. We started dating on the 10th. We became engaged on the 10th. Then at the stroke of midnight on our wedding day, we would seal our love with a kiss…on October 10th.
We had withstood the trials of living long distance while we were engaged. Our devotion to each other persevered through the many battles that tried to tear us apart until he moved to Los Angeles. And at long last on October 9th, 2015, I got to marry my Prince Charming. My vows were engraved on a wallet-sized aluminum card that I read aloud during our ceremony, and then placed the card in his pocket.
…And They Lived Happily Ever After.
(All love stories are beautiful, but ours is my favorite).
For more love stories click on The way we met