Imagining and fantasizing are learned skills, which can also be like muscles that atrophy. If you don't develop these muscles, you'll lack the creativity and excitement of pursuing crazy dreams. No one can limit how far and wide you soar within your imagination.
-Why allow societies propaganda's limit what you alone have control over, YOUR OWN...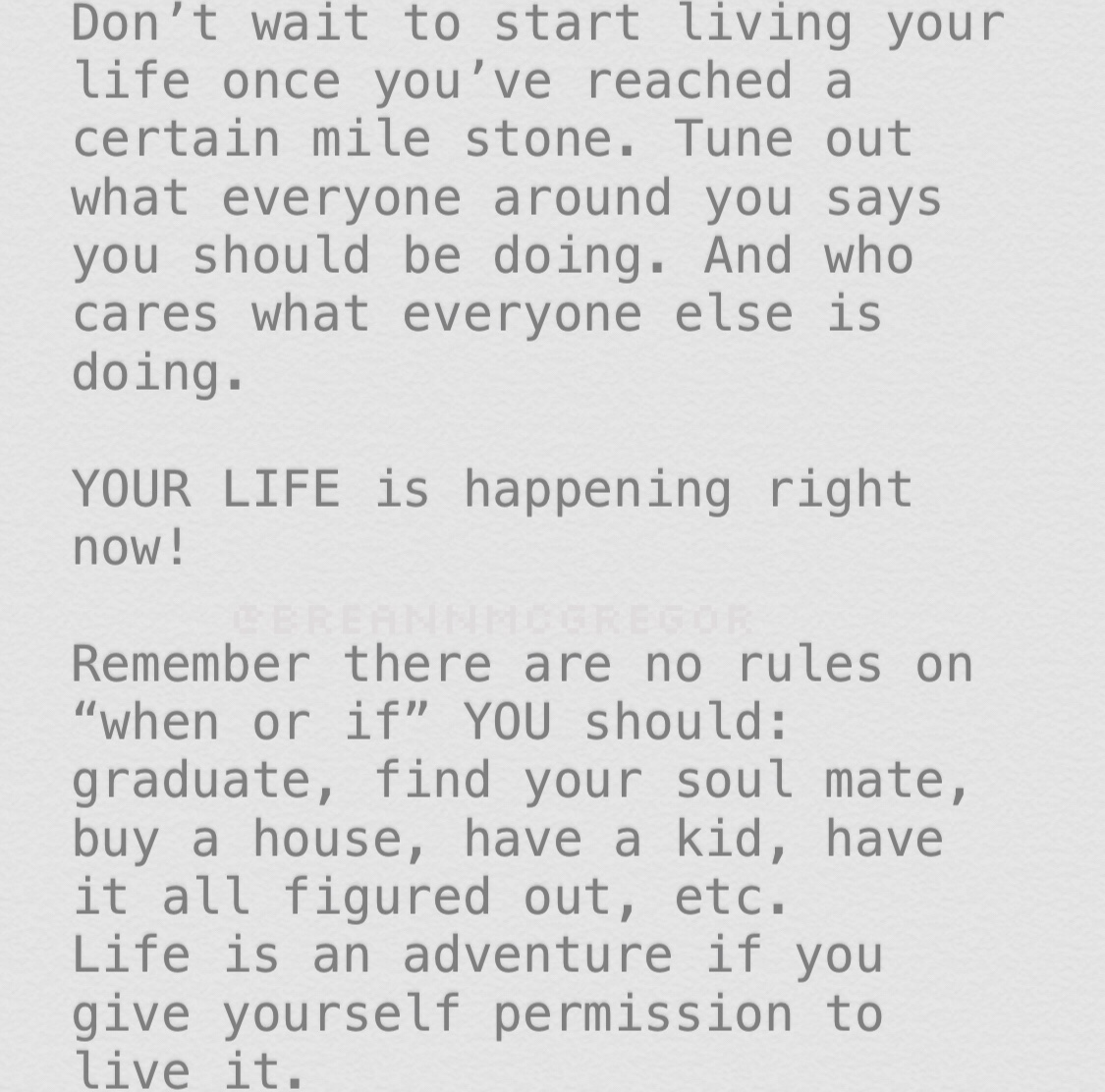 I am a guilty of this, not gonna lie. In fact that is why I am writing about it. I fell prey to this FALSE BELIEF; that in order for me to start living I had to accomplish a certain something.
And once I realized why I was left feeling disappointed every single time, and, Jesus...